Listed below are some of the more interesting recipe sites or food topics that I have come across. Most of them are very niche specific but this makes them more interesting than the usual general recipe or cooking site.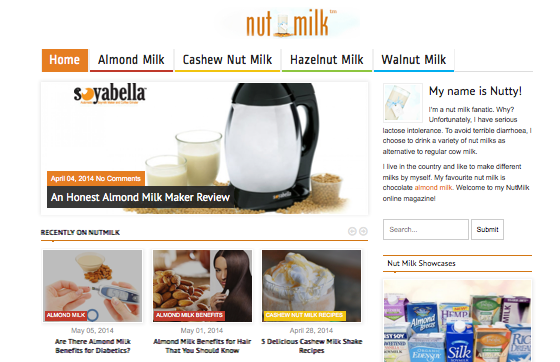 This is a relatively new site but the topic is trending up recently. The rise of nut milk has to do with its perceived health benefits. This site covers a lot of information one might have regarding nut milk. It even recommends nut milk recipes such this article:  5 cashew milk shake recipes.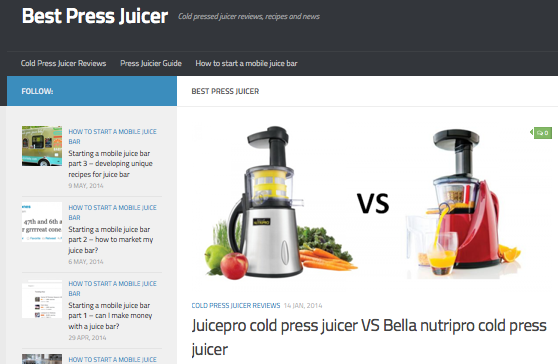 Cold press juice is another hot trend that is coming up in the juicing world. This is the first site I have seen that focuses on cold press juicing only. It recommends the best cold press juicer as well as features other interesting articles such as how to start a mobile juice bar and best places to buy cold press juice.