This chinese dish is cooked with orange juice and it is delicious, try it!
Ingredients:
Chicken    half
Orange     1
Seasonings:
Dark soy sauce 1 tablespoon
Tomato sauce    1 tablespoon
Wine                  1 tablespoon
Sugar                 2 tablespoon
Salt                    1/2 tablespoon
Method:
1. Cut chicken into small pieces.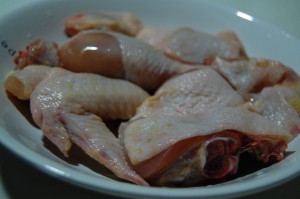 2. Add seasonings to the chicken.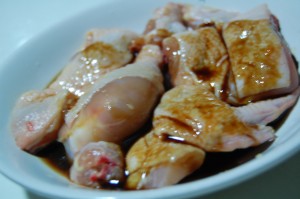 3. Cut orange into half and extract juice. Cut orange peel into think shreds.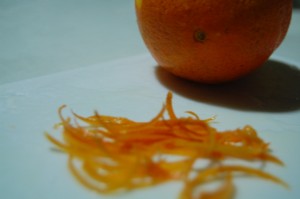 4. Bring water in the steamer to a boil. Steam chicken over high heat for 20 minutes. Pour steaming liquid into a pot. Add orange juice and orange peel in the steaming liquid, bring to a boil. Thicken with potato starch mixture.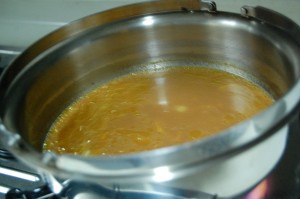 5. Pour sauce over chicken to serve.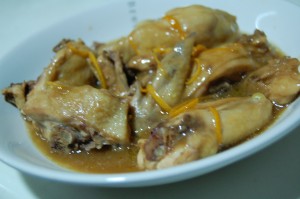 Preparation time: 10 minutes
Cooking time      : 20 minutes
The white pith under the zest of the orange is bitter, it should be scraped clean so that the sauce will not be bitter.
Related posts: