Today I am going to share with you the chinese recipe on braised tofu with brinjal.
Ingredients:
Pressed tofu    1 piece (300 gram)
Brinjal              1
Minced meat   100 gram
Chili                 1
Potato starch   A little
Stock               200 mililitre
Seasonings:
Dark soy sauce   1 tablespoon
Sesame oil          1 tablespoons
Method:
1. Cut pressed tofu into squares and soak in salted water.This is to prevent tofu stick to the pan when frying later.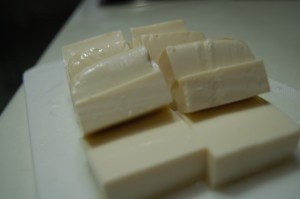 2. Cut off the stem from the brinjal and cut into pieces.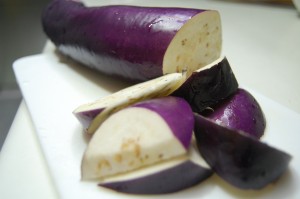 3. Remove seed from chilli, cut into slanted sections.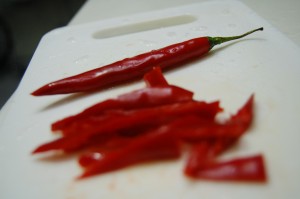 4. Deep fry tofu till golden brown.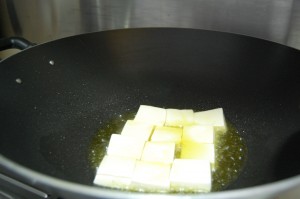 5. Coat brinjal with a little potato starch, deep fry till softened.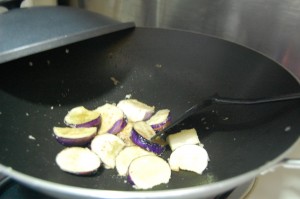 6. Fry minced meat till it turns white, add chili, stir in tofu and brinjal.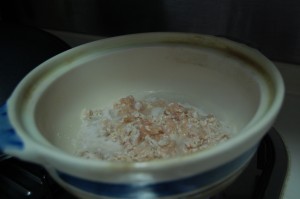 7. Pour in stock and add dark soy sauce. Cover and simmer over low heat for 10 minutes.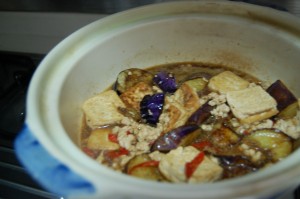 8. Drizzle sesame oil before serving.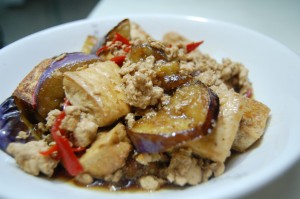 Preparation time: 10 minutes
Cooking time      : 25 minutes
This chinese dish is delicious and worth trying!
Related posts: