This is another low calorie chinese soup for you. If you are on diet, try this nutritious soup!
Ingredients:
Silver fish                   200 gram
Amaranth (Yin Choi)  200 gram
Carrot                         1
Chinese mushroom    4
Stock                          4 cups
Water                         4 cups
Sliced ginger              4
Seasonings:
Salt              1/2 tablespoon
Wine            1 tablespoon
Pepper        1/2 tablespoon
Sesame oil  1/2 tablespoon
Method:
1. Wash silver fish and blanch them.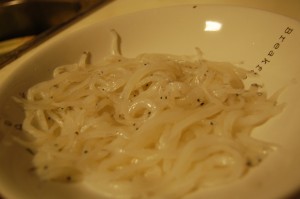 2. Wash Amaranth (Yin Choi) and cut into sections.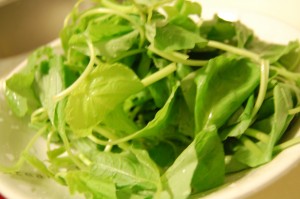 3. Soak chinese mushrooms in hot water until soft. Cut into strips.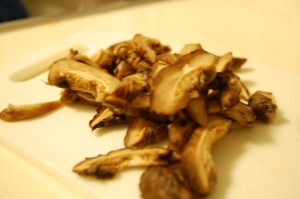 4. Wash carrot and cut into strips.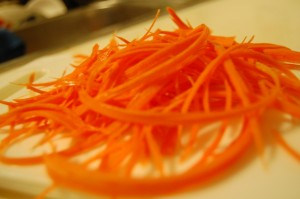 5. Put stock and water in a pot of water and bring to boil. Put silver fish, carrot, chinese mushroom and ginger in the pot to cook. After that, put amaranth (Yin Choi) to cook.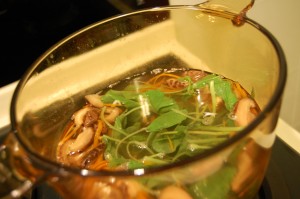 6. Add Seasonings to serve.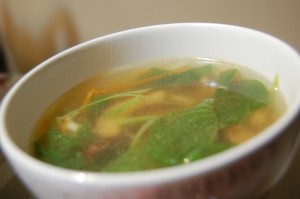 Preparation time: 10 minutes
Cooking time      : 20 minutes
Remember to put ginger when you cook this chinese soup as it can remove the fishy smell.
Related posts: