This chinese dish needs only 10 minutes to cook!
Ingredients:
Bacon                    5
Enoki mushroom   200 gram
Water chestnut      5
Broccoli                 1 small stalk
Seasonings:
Minced garlic      1 tablespoon
Dark soy sauce  1 tablespoon
Sugar                 1/2 tablespoon
Sesame oil         1 tablespoon
Water                 2 tablespoon
Method:
1. Peel water chestnut and cut into strips.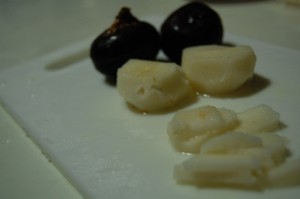 2. Cut the roots from enoki mushrooms, rinse under water.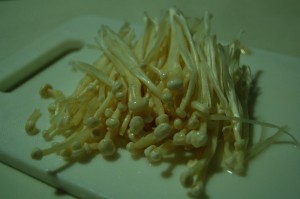 3. Place some enoki mushrooms and water chestnut strips on top of a slice of bacon. Roll up and secure with tooth picks.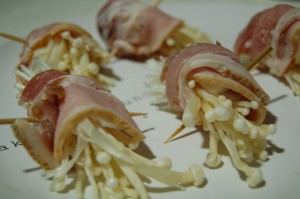 4. Bring water in the steamer to a boil. Steam bacon rolls over high heat for 5 minutes. Cut broccoli into small stalks and cook in boiling water for 2 minutes. Put on a plate together with bacon rolls.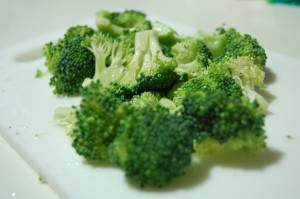 5.  Bring seasonings to a boil and drizzle over the bacon rolls to serve.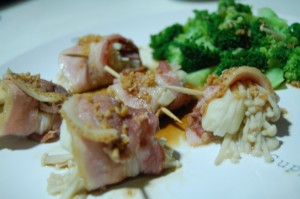 Preparation time: 5 minutes
Cooking time      : 5 minutes
Related posts: