This is another easy chinese dish recipe! It is a healthy dish with high nutrition.
Ingredients:
Silken tofu                           1 box (300 gram)
Mushroom                           3
Enoki mushroom                 1 bundle
Oyster mushroom               4
King oyster mushrooms      1
Seasonings:
Oyster sauce         1 tablespoon
Light soy sauce     1 tablespoon
Sesame oil            1/2 tablespoon
Pepper                  A little
Water                    150 mililitre
Method:
1. Soak mushrooms till softened and dice.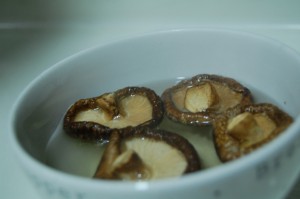 2. Cut tofu.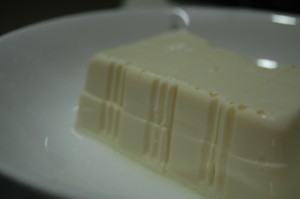 3. Rinse enoki mushrooms, remove the roots.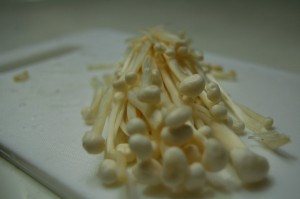 4. Slice king oyster mushrooms.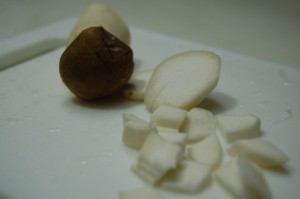 5. Cut oyster mushrooms into smaller pieces.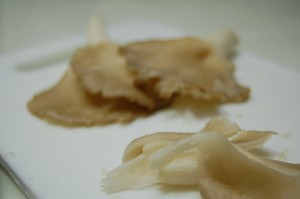 6. Put all mushrooms on top of tofu. Pour seasonings over tofu and mixed mushrooms.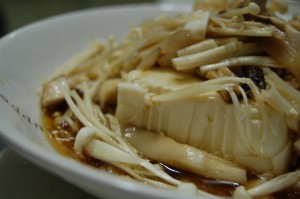 7. Steam over medium heat for 8 minutes.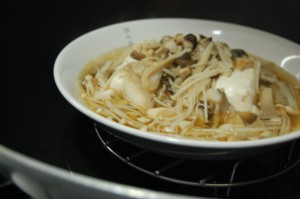 8. Add some sesame oil then serve.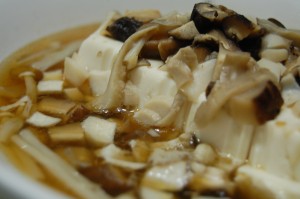 Preparation time: 5 minutes
Cooking time      : 8 minutes
If you like tofu with mushrooms recipes, you may also like to try tofu with mushrooms and steamed tofu with mushrooms and chinese ham.
Related posts: