This egg dish is delicious and easy to cook!
Ingredients:
Egg                  4
Stock               2 cups
Minced pork     2 tablespoon
Minced garlic   1/2 tablespoon
Potato starch   1 tablespoon
Seasonings:
Spicy bean paste   1/2 tablespoon
Dark soy sauce      1 tablespoon
Salt                        1/4 tablespoon
Sugar                     1/4 tablespoon
Stock                      1/2 cup
Sesame oil             1/4 tablespoon
Method:
1. Beat the eggs with dash of salt. Stir in stock and strain into a deep steaming dish. Cover with aluminium foil.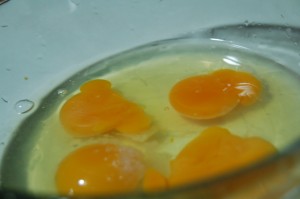 2. Bring water in the steamer to a boil. Stem the eggs over high heat for 10 minutes. Turn down the heat and stem over low heat until cooked through. Heat 1 tablespoon of oil and fry minced pork until it turns white and seeps out oil. Add garlic and spicy bean paste to fry until fragrant. Add dark soy sauce, salt, sugar  and stock to bring to a boil.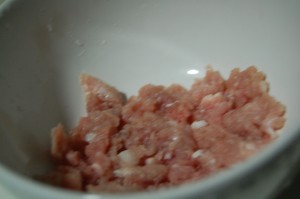 3. Thicken with potato starch mixture, add sesame oil. Drizzle over the steamed eggs to serve.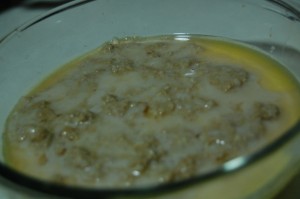 Preparation time: 10 minutes
Cooking time      : 15 minutes
Related posts: