You can try this chinese recipe if you like to eat meatballs.
Ingredients:
Dried scallo                        3
Minced meat                      200 gram
Pressed Tofu                     1 piece
Dried chinese mushroom  3 pieces
Ham                                  1 piece
Kailan leave                       5 pieces
Stock                                 1 cup
Potato starch                     1 tablespoon
Seasonings A:
Salt                  1/2 tablespoon
Potato starch   2 tablespoon
Sesame oil      1/2 tablespoon
Water               2 tablespoon
Seasonings B:
Dark soy sauce   1/2 tablespoon
Salt                      1/4 tablespoon
Sesame oil          1/4 tablespoon
Method:
1. Rinse tofu and mash well.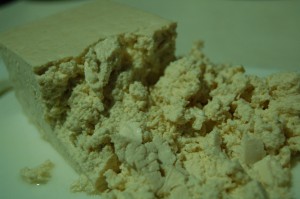 2. Chop minced meat and combine well with mashed tofu and Seasonings A.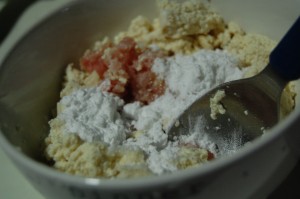 3. Roll into meatballs.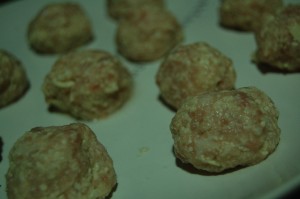 4. Cut ham into thin shreds.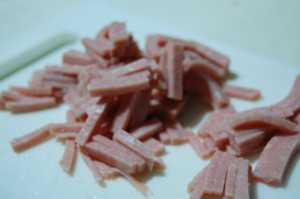 5. Soak dried chinese mushrooms until soft. Remove the stems and cut into thin shreds.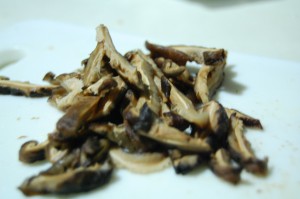 6. Rinse kailan leaves and cut into thin shreds.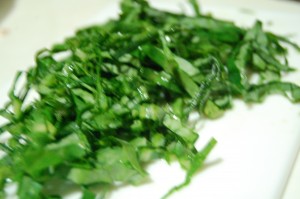 7. Mix ham, mushrooms and kailan shreds on a plate. Roll meat balls on the shredded ingredients and coat well. Place on a greased steaming plate.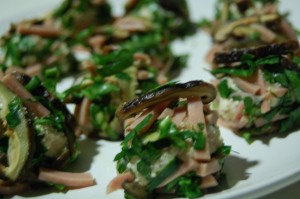 8. Bring water in the steamer to a boil. Steam meatballs over high heat for 10 minutes. Bring stock and Seasonings B to a boil. Thicken with potato starch mixture, drizzle the sauce over meatballs.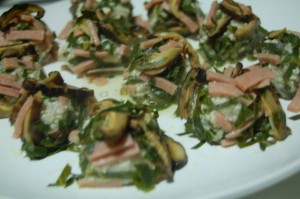 Preparation time: 15 minutes
Cooking time      : 10 minutes
Remember to choose the correct type of tofu for this chinese dish. Pressed tofu is preferred for this dish as it contains less moisture, hence it can hold its shape better when mashed and give the meatballs a firmer texture. Do not overcook the meatballs as the green kailan will turn yellowish. This will affect the presentation of this chinese dish.
Related posts: