Another easy chinese recipe that teach you how to steam pork ribs.
Ingredients:
Riblet                              300 gram
Fermented black bean   2 tablespoon
Red chili                         1
Minced garlic                 1 tablespoon
Marinade:
Oyster sauce    1 tablespoon
Sesame oil       1/2 tablespoon
Potato starch    1/2 tablespoon
Seasonings:
Wine                   1 tablespoon
Salt                     1/4 tablespoon
Sugar                 1 tablespoon
Light soy sauce  1 tablespoon
Water                  2 tablespoon
Method:
1. Rinse riblets and chop into small chunks, drain well and place on a steaming plate.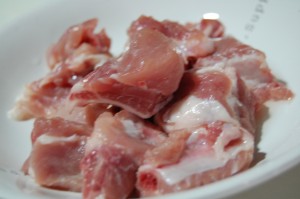 2. Add Marinade and mix well, set aside for 30 minutes. Add fermented black bean paste and Seasonings to the riblets, mix well.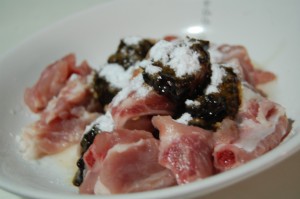 3. Rinse chilli and chop.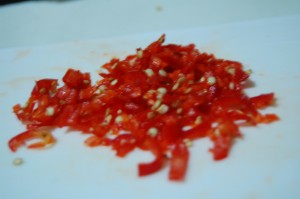 4. Scatter minced chilli and minced garlic on the riblets.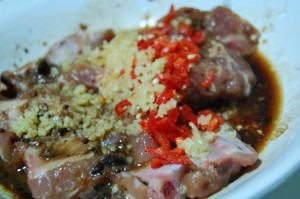 5. Bring water in the steamer to a boil. Steam the riblets over high heat for 20 minutes.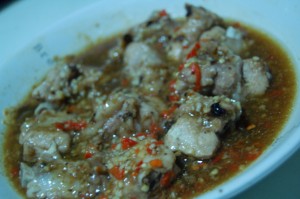 Preparation time: 5 minutes
Marinade time    : 30 minutes
Cooking time       : 20 minutes
Related posts: