Try this easy chinese recipe if you like to eat chicken.
Ingredients:
Chicken                                5oo gram
Salted fish                            80 gram
Dried chinese mushroom    12
Wine                                    1 tablespoon
Marinade:
Dark soy sauce   1 tablespoon
Oyster sauce       1 tablespoon
Sugar                  1/2 tablespoon
Sesame oil          1/2 tablespoon
Pepper                1/2 tablespoon
Potato starch      1 tablespoon
Water                  3 tablespoon
Method:
1. Chop chicken into pieces.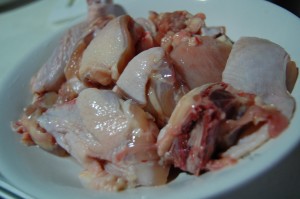 2. Cut salted fish into small pieces.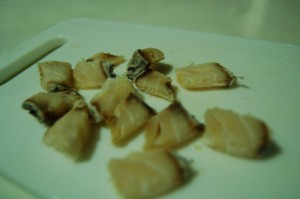 3. Soak dried chinese mushrooms until soft, cut the stems.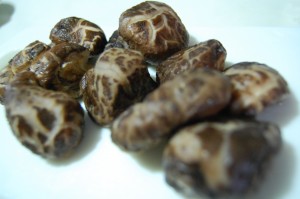 4. Mix chicken with mushrooms, salted fish and Marinade. Set aside for 15 minutes.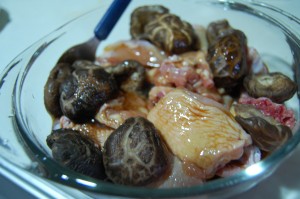 5. Bring water in the steamer to a boil, steam chicken over high heat for 20 minutes. Drizzle over wine to serve.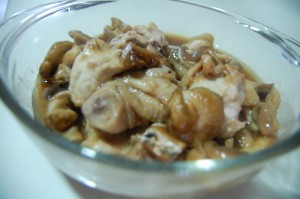 Preparation time: 3 minutes
Marinade time    : 15 minutes
Cooking time      : 20 minutes
Different types of salted fish vary in their fragrance and saltiness. Dry salted fish is less fishy and have a firmer and drier texture; the wet salted fish, also known as the Mui Heong salted fish has a more crumbly texture and is more fishy in flavour. Adjust the amount used according to the type of salted fish so that your chinese dish will not become too salty.
Related posts: