This is one easy chinese recipe for pork ribs.
Ingredients:
Riblet               300 gram
Yam                 1
Minced garlic   1 tablespoon
Potato starch   1 tablespoon
Seasonings:
Fermented bean curd    2 pieces
Pepper                           1 tablespoon
Sugar                             2 tablespoon
Dark soy sauce              1 tablespoon
Hua diao wine                1 tablespoon
Water                             5 tablespoon
Method:
1. Chop  riblets into small chunks, rinse and drain well.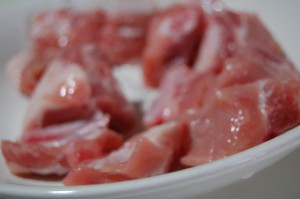 2. Mash fermented bean curd with some water.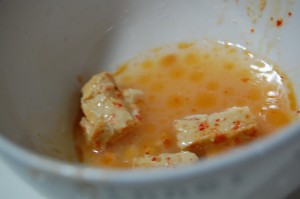 3. Peel yam and cut into pieces the same size as the riblets.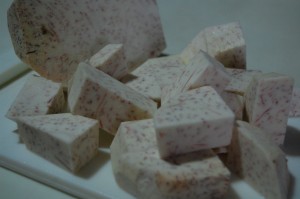 4. Combine riblets and yam, minced garlic and seasonings. Set aside for 30 minutes. Add potato starch and mix evenly.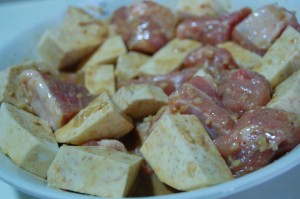 5. Bring water in the steamer to a boil, steam riblets and yam for about 30 minutes.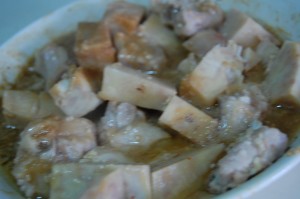 Preparation time: 5 minutes
Marinade time   : 30 minutes
Cooking time      : 30 minutes
Related posts: