This is another very easy chinese recipe for you.
Ingredients:
Prawns      200 gram
Garlic         2 tablespoon
Seasonings:
Sesame oil        1 tablespoon
Hua diao wine   2 tablespoon
Pepper              1/2 tablespoon
Method:
1. Rinse prawns and trim feelers.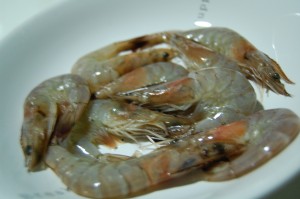 2. Add seasoning to marinate the prawns for 10 minutes. Put garlic on top of the prawns.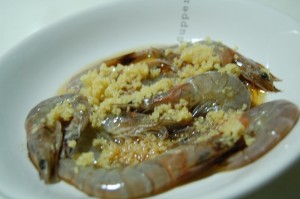 3. Bring water in the steamer to a boil. Steam the prawns over high heat for 5 minutes.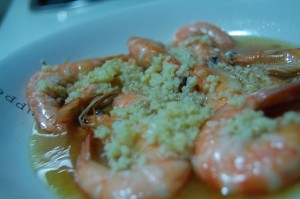 Preparation time: 5 minutes
Cooking time      : 5 minutes
You can also add chopped spring onion on this chinese dish to serve.
Related posts: