This is a very easy Chinese recipe for you to try out!
Ingredients:
Tau kwa                           2 pieces
Pork belly                        200 gram
Glass noodle                   50 gram
Carrot                              1
Chinese garlic sprout      100 gram
Stock                               200 mililitre
Seasonings:
Light soy sauce     1 tablespoon
Dark soy sauce     1/2 tablespoon
Pepper                   A little
Method:
1. Soak glass noodle till softened.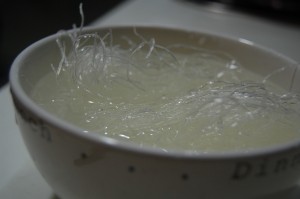 2. Cut carrot into long strips.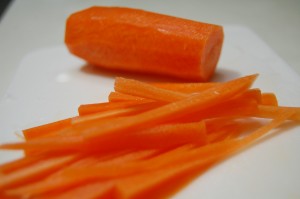 3. Soak dried shrimps and rinse well.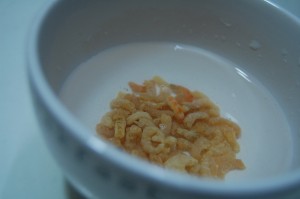 4. Cut chinese garlic sprouts into section.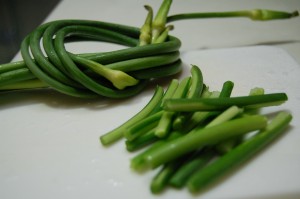 5. Cut tau kwa into long strips.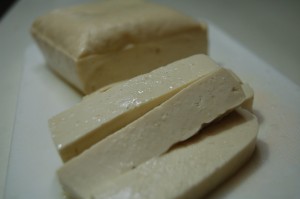 6. Cut pork belly into small pieces.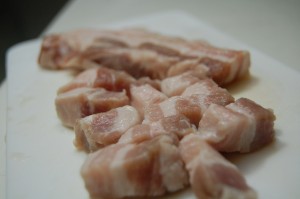 7. Fry pork till fragrant.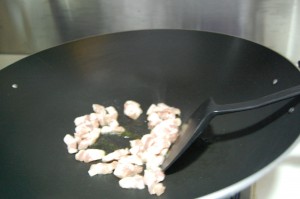 8. Add dried shrimps to fry.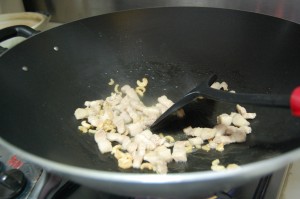 9. Put in carrot,  chinese garlic sprout and tau kwa then stir fry.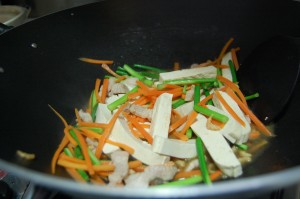 10. Pour in stock and seasonings and bring to a boil. Add glass noodles and fry till the gravy is dry.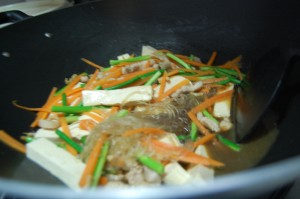 11. Lastly, serve on plate.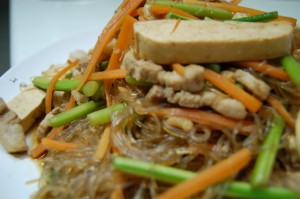 Preparation time: 15 minutes
Cooking time      : 10 minutes
This Chinese dish is very easy to prepare, you can choose to add in the vegetables you like.
Related posts: