I am sure you will like this easy chinese recipe as you can cook this chinese dish within 10 minutes!
Ingredients:
Egg tofu                      1
Soy bean                    4 tablespoon
Preserved vegetable   2 tablespoon
Seasonings:
Dark soy sauce   1 tablespoon
Sugar                  1 tablespoon
Sesame oil          1/2 tablespoon
Method:
1. Rinse egg tofu and cut into slices, put on a steaming plate.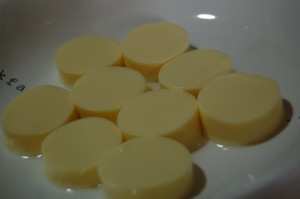 2. Cook soy beans in boiling water for 1 minute. Rinse under cold water and rub off the outer skin.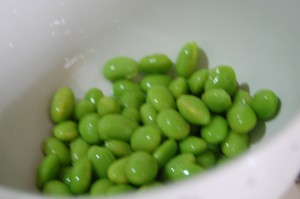 3. Cut the preserved vegetables into shreds and soak in water for minutes.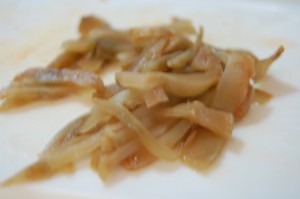 4. Add shredded preserved vegetables, soy beans and seasonings on top of the tofu.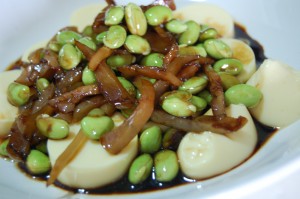 5.  Bring water in the steamer to a boil. Steam tofu over high heat for 5 minutes.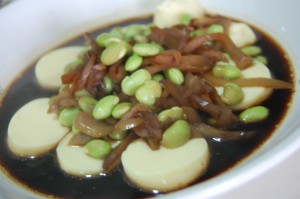 Preparation time: 5 minutes
Cooking time       : 5 minutes
Remember to soak the preserved vegetables so that this chinese dish will not be too salty.
Related posts: