This chinese recipe is very easy for you.
Ingredients:
Tomato                   6
Minced pork           1oo gram
Shrimp                    50 gram
Water chestnut       20 gram
Dried mushroom     2
Egg                         1
Potato starch           A little
Seasonings: (Prepare 2 portions)
Tomato sauce       1/2 tablespoon
Stock                      50 mililitre
Spicy bean paste   1/2 tablespoon
Sesame oil             1/2 tablespoon
Hua diao wine        1/2 tablespoon
Sugar                     1/2 tablespoon
Method:
1. Rinse tomatoes, cut the top off and scoop out the flesh and seeds. Reserve the flesh for later use.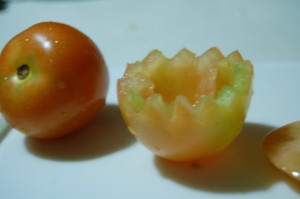 2. Soak dried mushrooms until soft, chop them.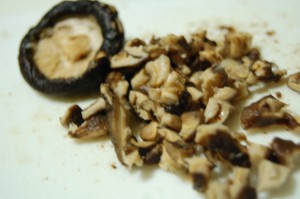 3. Smash the shrimps with the back of a knife, chop coarsely.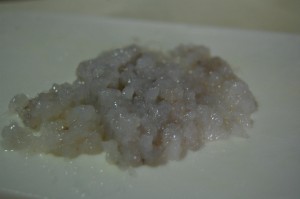 4. Peel and chop water chestnuts.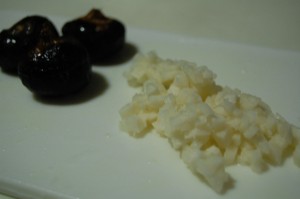 5. Place all other ingredients in a bowl and add one portion of Seasonings.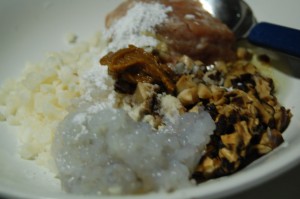 6. Divide into 6 equal portions and fill the tomato shells with the stuffing. Bring water in the steamer to a boil. Steam stuffed tomatoes over high heat for 5 minutes. Cook another portion of Seasonings and the reserved tomato flesh and bring to a boil, thicken with potato starch mixture. Pour the sauce over the stuffed tomatoes to serve.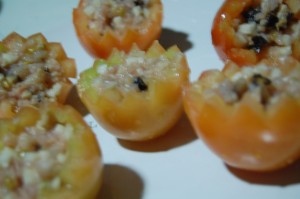 Preparation time: 8 minutes
Cooking time      : 6 minutes
When you prepare this chinese dish, remember to scoop out the flesh of tomatoes gently and make sure that all tomato seeds are removed as they tend to be sour.
Related posts: