This is a very easy chinese recipe.
Ingredients:
Silken tofu      1 box (300 gram)
Century egg   2
Method:
1. Rinse tofu and cut into small pieces.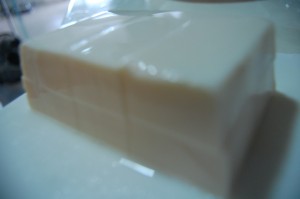 2. Peel century eggs.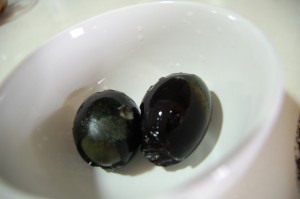 3. Mash century with a spoon.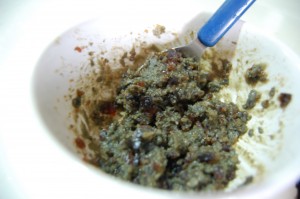 4. Put mashed century egg on the tofu.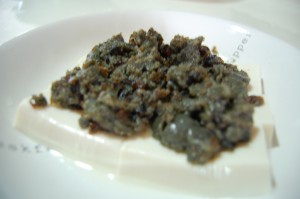 5. Bring water in the steamer to a boil, steam tofu for 5 minutes.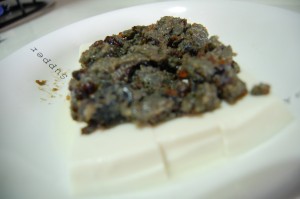 Preparation time: 5 minutes
Cooking time      : 5 minutes
This easy chinese recipe is for those who like to eat century egg.
Related posts: