This chinese recipe is very easy to cook.
Ingredients:
Pork ribs        300 gram
Bitter gourd    1
Seasonings:
Fermented black bean sauce     2 tablespoon
Potato starch                              1 tablespoon
Method:
1. Rinse pork ribs and put on a plate.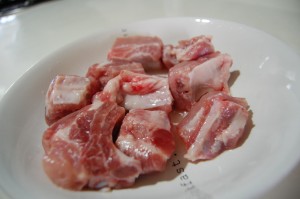 2. Cut bitter gourd into slices.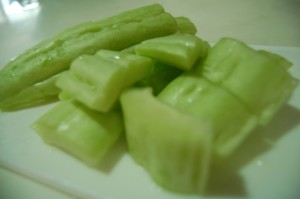 3. Add seasonings and mix well.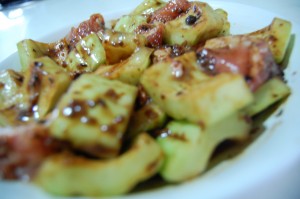 4. Steam pork ribs for 20 minutes.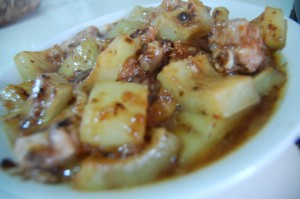 Preparation time: 5 minutes
Cooking time      : 20 minutes
When you cook this chinese dish, do not add too much fermented black bean sauce otherwise it will be too salty.
Related posts: