This tofu omelette is easy to cook. Try this!
Ingredients:
Tofu                   200 gram
Ham                  100 gram
Minced meat     100 gram
French beans   100 gram
Egg                    2
Chilli                  1
Seasonings:
Light soy sauce    2 tablespoon
Pepper                 1/2 tablespoon
Sesame oil           1 tablespoon
Method:
1. Rinse french beans and pinch off both ends. Dice french beans.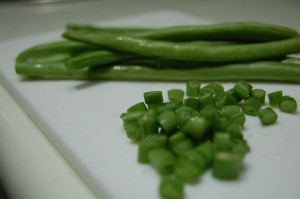 2. Dice tofu.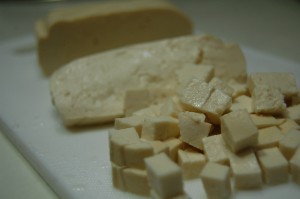 3. Dice ham.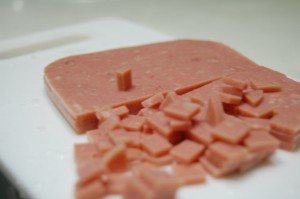 4. Chop chilli.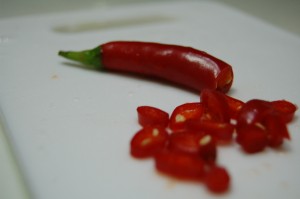 5. Mix minced meat with seasonings.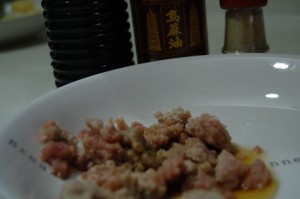 6. Use 2 tablespoons of oil to fry tofu.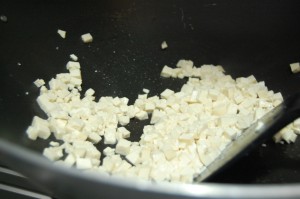 6. Fry minced meat, then add french beans and ham.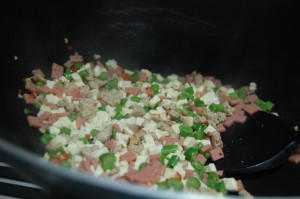 7. Beat 2 eggs with some pepper.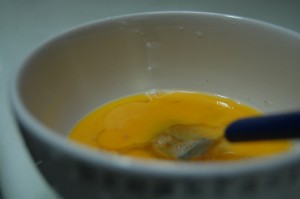 8. Fry egg into an omelette.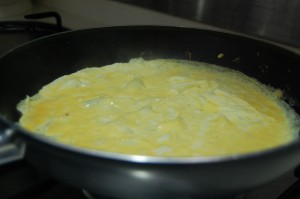 9. Lay the minced meat with tofu and french bean on egg omelette.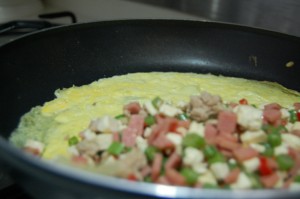 10. Fold over the omelette. Remove when the egg omelette is set.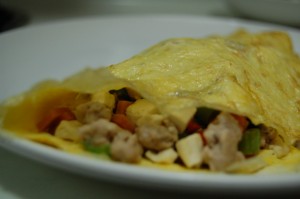 Preparation time: 10 minutes
Cooking time      : 10 minutes
This tofu omelette is delicious! Your kids will love this tofu with egg.
Related posts: