If you don't feel like cooking so many dishes today, just try this chinese recipe, just one pot is enough for your whole family.
Ingredients:
Egg tofu                    1
Crab stick                 2
Chinese mushroom  4
Cabbage                  1
Prawn dumpling       6
Pork belly                200 gram
Prawn                      4
Chinese cabbage    2
Stock                       4 cups
Water                      4 cups
Sliced ginger           3
Seasonings:
Soy sauce  1/2 tablespoon
Sugar         1/2 tablespoon
Salt            1/2 tablespoon
Pepper      1/2 tablespoon
Method:
1. Wash egg tofu and cut into slices.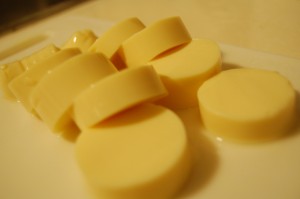 2. Wash prawn balls.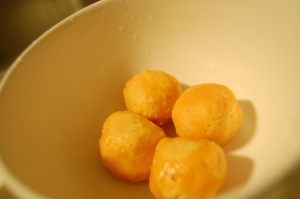 3. Wash cheese tofu.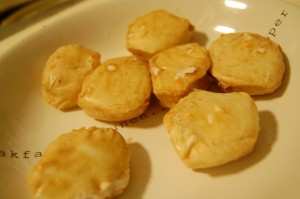 4. Wash Chinese cabbage and cut into pieces.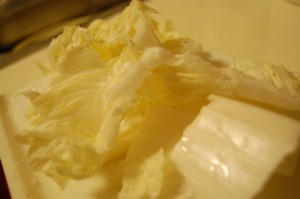 5. Wash broccoli and cut into small pieces.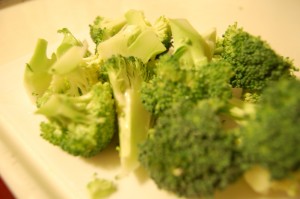 6. Wash prawn dumplings.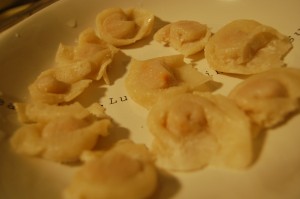 7. Wash cabbage and cut them.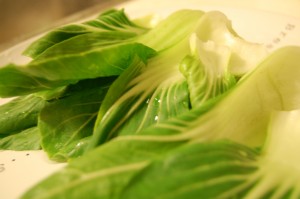 8. Add stock and water and bring to boil. Put chinese cabbage to cook. After 15 minutes, put other ingredients to cook for 10 minute.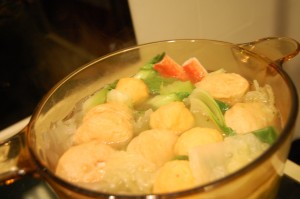 9. Add salt and pepper to serve.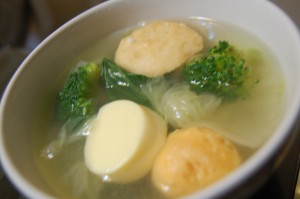 Preparation time: 10 minutes
Cooking time      : 30 minutes
You can add any ingredients or vegetable you like for this chinese dish, it is very low in calorie. This chinese recipe is suitable for people who are on diet.
Related posts: