This is one easy chinese recipe for egg dish.
Ingredients:
Bitter gourd    1/2
Egg                3
Seasonings:
Salt          1/2 tablespoon
Pepper    1/2 tablespoon
Method:
1. Cut bitter gourd into slices.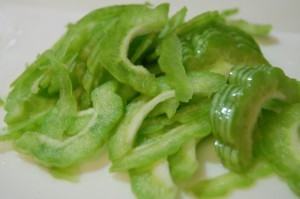 2. Beat the egg and add seasonings.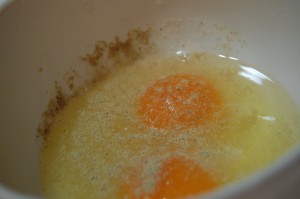 3. Heat one tablespoon of oil on the frying pan. Fry bitter gourd, add the egg mixture.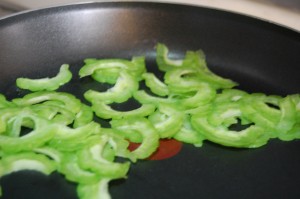 4. Sprinkle dash of pepper to serve.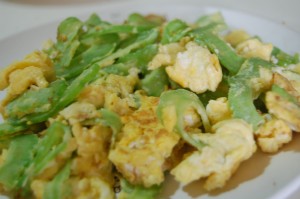 Preparation time: 5 minutes
Cooking time      : 5 minutes
This chinese dish is very easy to cook, go try it!
Related posts: